Thank you to all of the advocates, parents, students and professionals who have attended a Intelligent Lives screening! I am very happy to see so many interested supporters and friends at the events since the release of the film. With more and more screenings, we are continuing to expand our inclusion movement!
Most recently, I had an amazing time with the amazing folks at the Institute for Community Inclusion at UMass Boston on Thursday, June 7, 2018. My Mom, my Dad and my sister Emma, were able to join me and participate in the screening in one of my favorite cities. Here are some pictures in case you missed it: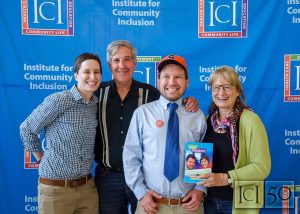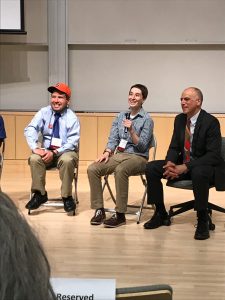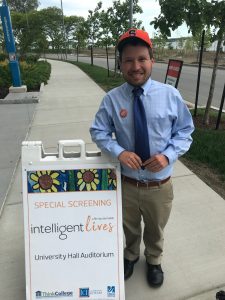 And, for those who have not yet had the opportunity to attend a screening . . .My favorite thing is to present and talk about my experiences in the film and at Syracuse University and I look forward to seeing you soon at a screening near you! Please check my schedule to see if I will be near you!